Canvas stretching and framing
We can stretch your painting or printed canvas on our quality stretcher bars ready to hang. To finish your canvas off we can frame it in a rebate frame or go for the gallery look with a float canvas frame.
Custom built canvases ready to paint on
We custom make stretched canvases up to 2m x 1.5m. Quality stretched bars gives a strong sturdy canvas frame with 8oz canvas hand stretched. We have a unique way of producing our canvases, we apply the primer once the canvas is stretch to create the perfect tention to work on. We roll on two coats of gesso to give a saturated barrier ready for you to create your masterpiece. Turn around time is 2 weeks.
Exhibition framing
Please call and ask about our matting and framing service for exibitions, galleries and museums. We also offer HSC matting and mounting.
Custom Mirrors
We offer a large range of frames for custom mirror made to size. Our mirrors are 6mm quality glass with the choice of plain cut or beveled egde. Our workshop displays hundreds of frame samples to choose from so you're sure to find the perfect one.
Plaques
We offer plaques in several sizes, styles and colours.
Glass cut to size
Glass replacement available. Samples on show in the workshop. We stock a variety of glass options including UV protective and Ultra Vue glass. Acrylic is also available.
Photo printing service
We offer a high quality photographic/art printing service. Please call for more information.
Delivery service
We offer a deliver service in the Sydney metropoliton area. Our door to door service insures your frames will arrive safe and on time.
Picture hanging solutions
We are stockist of Arti Teq Hanging solutions. Picture rail handing systems are avalible in packs or sold individually. Check out the range here. We also have a range of picture hanging hooks for all your hanging needs.
We can also recommend a local hanging service
Photo restoration
We offer a complete photo restoration service bringing back to life old worn photographes to be cherished once more. Call and ask for a quote. Turn around time is 2 weeks.
Readymade frames, ready to go!
We supply our very own range of quality readymade frames. Sizes below. These are available from the workshop and soon to be released online.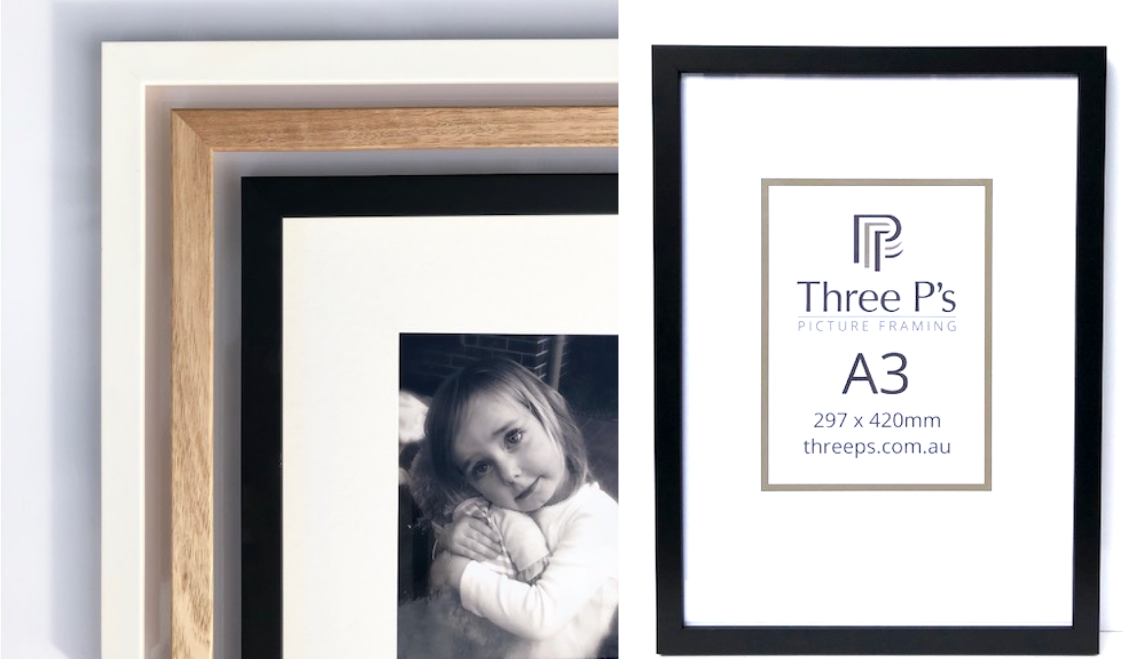 Black and white frames - 11x14" $35, - 16x20" $48, - 20x24" $69, - A3 $39, - A2 $54, - A1 $79
Natural oak frames - 11x14" $39, - 16x20" $53, - 20x24" $74, - A3 $44, - A2 $59, - A1 $89
Poster frame (black only) 600x900mm $109.
All frames are 20mm wide and 20mm deep with regular clear glass.
Quick Contact
Let us call you back, fill out the form below and we will be in touch