The Picture Framer who cares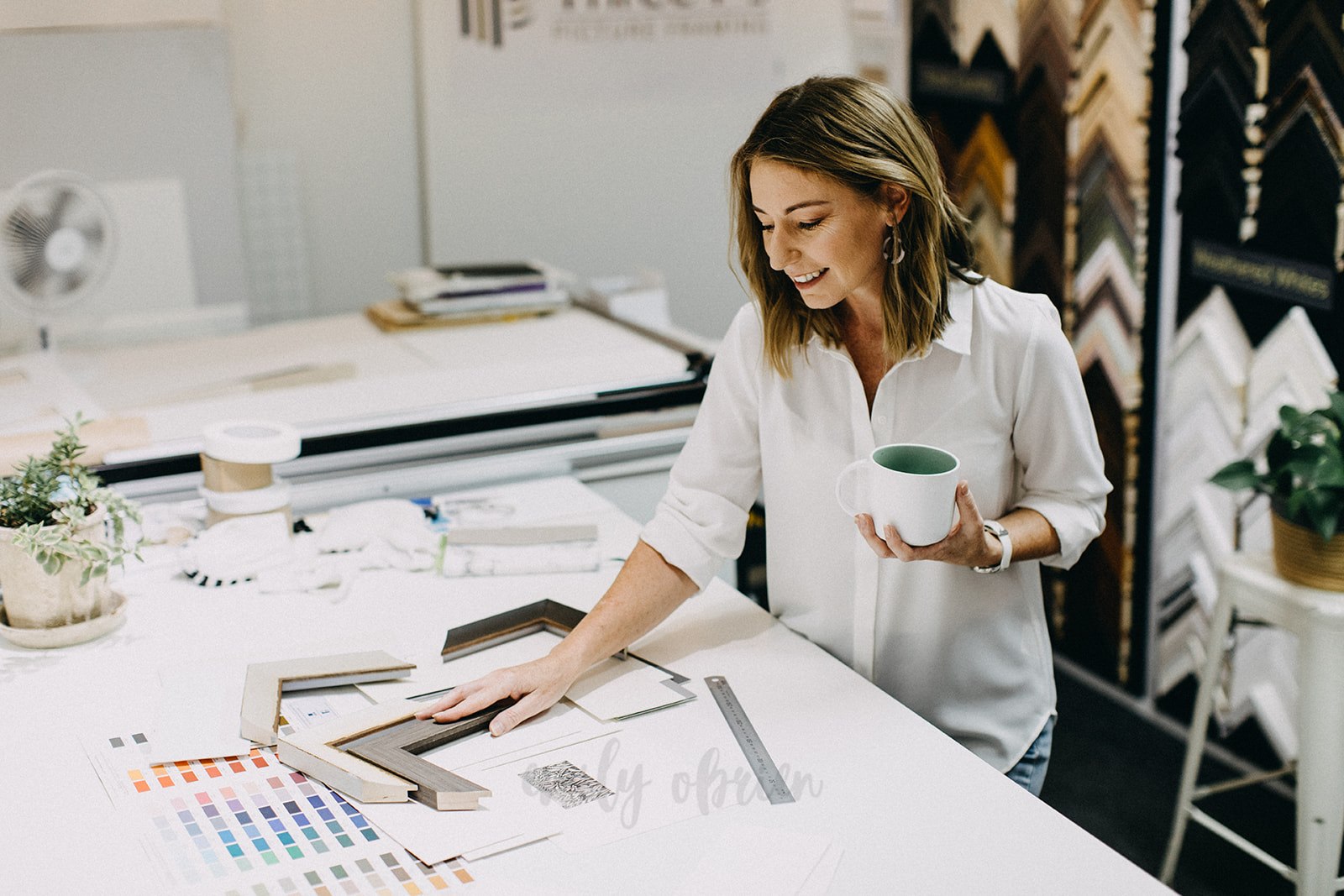 Background:
I'm an award winning picture framer with over 15 years experience and with a background in Photography, Professional Printing, Art and Art Materials, I'm excited to offer Three P's Picture Framing and use framing to showcase the pieces you cherish.
Vision:
To fill spaces with images or items people not only love visually, but to which they are connected. I believe everyone should be inspired everyday by the images surrounding them now and forever.
Passion:
I'm drawn to colour, texture and patterns that evoke emotion and I believe if anyone feels a connection to a photograph, art or any image which evokes emotion and thought, this is the piece of gold that brings inspiration.
Through framing these pieces of gold I am able to Protect, Preserve and Present (where the magic is) and hand them back for my customers to cherish.
See what my customers are saying
Beautiful work, always perfectly presented. Very professional and very caring with clients.
Jillian Murphy
Thank you Lisa.....a much loved print now hangs on our wall. Your work is flawless.....your choice of frame was perfect.....customer service impeccable. We will definately return for all our framing needs.
Kathy Dilligaf LaCioppa
Quick Contact
Let us call you back, fill out the form below and we will be in touch